Tom Quigley's Website
Acoustic Guitar, Mandolin, Keyboards, and Vocals
Welcome to the website for Tom Quigley !!!
Tom Quigley has been playing music for over 30 years, whether it be keyboards in a rock & roll, country, blues band or contradance band, or be it playing acoustic guitar or mandolin in a bluegrass band.

Please use Blue Bar above to navigate to other pages on this site. Reload or refresh the page to make sure you're seeing the latest updates.
Tom & Marie

The husband-wife duet, Tom & Marie, play a variety of cover tunes, mainly from the 60's and 70's, on acoustic guitar and bass, perfect for small venues and events.

Check out their FaceBook page at https://www.facebook.com/tommariemusic/.
Tom & Marie's website is found at: http://tom-marie.com/TomMarie.html

Demo Songs on ReverbNation: https://www.reverbnation.com/tommarie
Please feel free to contact me at gemini704@juno.com.


Last update: January 15, 2023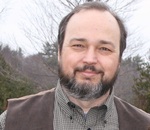 Tom has been playing music for over 30 years, whether it be keyboards in a rock & roll, country, blues band or contradance band, or be it playing guitar or mandolin in a bluegrass band.

Now Tom brings his repertoire of music to a duet setting (playing guitar with his wife Marie on bass). This duet setting is perfect for small clubs and cafes.


Tom's email is gemini704@juno.com
He is also on Facebook at https://www.facebook.com/thomas.j.quigley